Bill Seretta is a serial social entrepreneur with over 50 years of experience in launching new enterprises and rebuilding old ones in both profit and non-profit sectors.
Bill is founder and President of the Sustainability Lab which created and hosted for 4 years the New England Food System Innovation Challenge. In October of 2018 the Sustainability Lab took over operations of Fork Food Lab. Under Bill's leadership Fork has grown from 24 members to 43 today. He is now implementing plans to make Fork Food Lab a sustainable business that will provide 60 food entrepreneurs the opportunity to grow their businesses in a new 10,000 s/f facility.
Bill holds a BA in Psychology and Anthropology, an MEd and ABD in Education from UMass Amherst.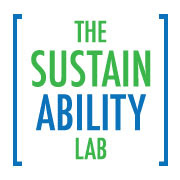 Podcast: Play in new window | Download (106.9MB) | Embed
Subscribe: Apple Podcasts | Google Podcasts | Stitcher | Email | TuneIn | RSS | More